Early booking discounts available if booked before December 12th
Early drop off: 9am-4pm
Price: Single day early drop off: £30 (£25 if booked before December 12th)
Block booking discount: £76.50 OR (£71.50 if booked before December 12th)
Full Day: 10am-4pm
Price: Single full day: £25 (£21 if booked before December 12th)
Block booking discount: £63.50 OR (£58.50 if booked before December 12th)
Half Day:
Morning session:10am-12:30pm
Afternoon session:1:30pm-4pm
Price: Single half day: £12.50 (£10 if booked before December 12th)
Block booking discount: £32 OR (£27 if booked before December 12th)

 If you interested and need more information,
please email:
SHIRANI@THEHIVEFOUNDATION.COM
Call now: 020 83813800 ext 1900
Reception-Year 1
Time:9:00am-10:00am
Single Price: £6.50 per session
Block booking price: £39 (7 sessions for the price of 6)
Year 2- Year 3 
Time: 9:00am-10:00am
Single Price: £6.50 per session
Block booking price: £39 (7 sessions for the price of 6)

Year 4-Year 6 
Time: 10:00am-11:00am
Single Price: £6.50 per session
Block booking price: £39 (7 sessions for the price of 6)

Girls only session (Year 3-Year 8)
Time :10:00am-11:00am
Single Price: £4 per session
Block booking price £24 (7 sessions for the price of 6)
Year 7-Year 10
Time: 11:00am-12:00pm
Single price: £6.50 per session
Block booking price £39 (7 sessions for the price of 6) 
 If you interested and need more information,
please email:
SHIRANI@THEHIVEFOUNDATION.COM
Call now: 020 83813800 ext 1900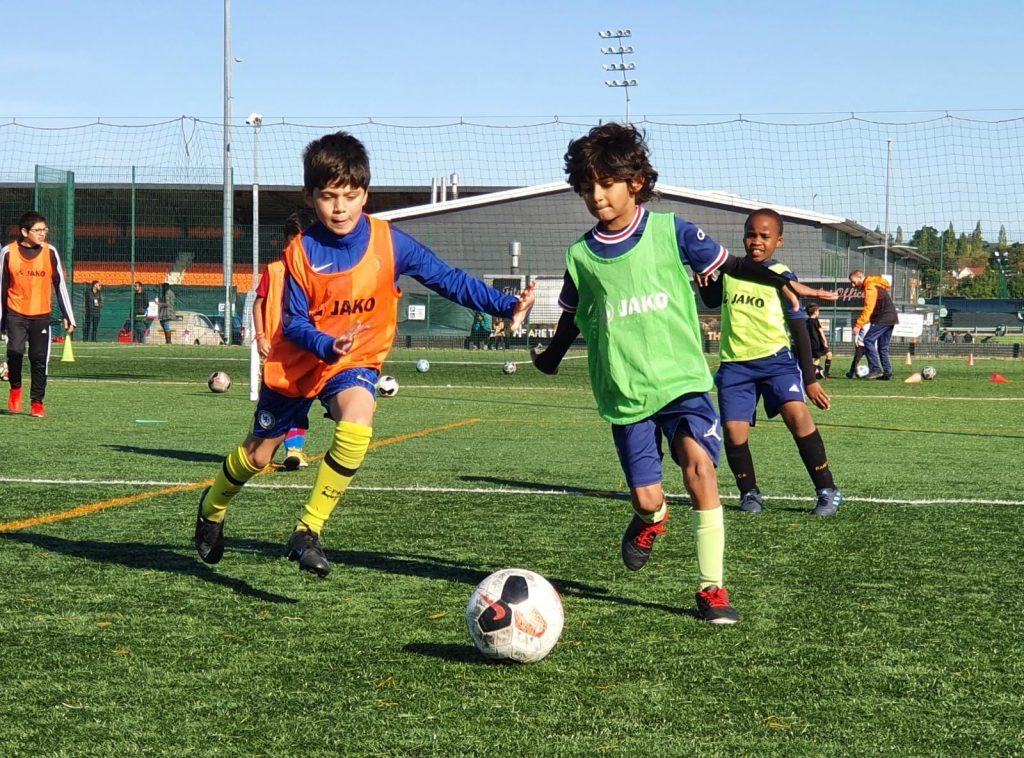 Year 3-6: 17:00pm – 18:00pm – £5 per session
Bees in the Community holiday camps are available to boys and girls aged 5-12 years old and are a great way to stay active during the school holidays.  The aim of our camps is to make sure that each child has an enjoyable and memorable week with the Bees in the Community team. A typical day at camp will consist of a morning of fun activities relating to the topic of that day, followed by lunch, and then an afternoon of competitions and tournaments. Each day the coaches will teach a different topic in the morning, and on the last day of each course there will be opportunities to win a number of different competitions.
We run Holiday Camps during:
October Half term

Christmas Holidays

February Half Term

Easter Half Term

June Half term

Summer Holidays
Delivering positive lifelong activities to local schools, residents and young people
FROM OUR Foundation Manager
Here at Bees in the Community, we are constantly striving to both empower and create more opportunities to change lives within the community. We have an extremely strong and well-skilled team suitable of raising hopes and aspirations whilst inspiring and improving all those we are fortunate to meet along the way.
I am extremely proud of the work we have done and the impact that has been made to date but there is still so much left to do. For us to continue creating more opportunities, we must encourage social mobility and create a lasting legacy and we must inspire at every possible step. I am confident that we have the power to do so and look forward to doing more.